Wednesday, August 24, 2011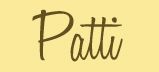 Posted by

Patti
at 7:51 AM
3 comments:


When I get older losing my hair,
Many years from now,
Will you still be sending me a valentine
Birthday greetings bottle of wine?
If I'd been out till quarter to three
Would you lock the door,
Will you still need me, will you still feed me,
When I'm sixty-four?
oo oo oo oo oo oo oo oooo
You'll be older too, (ah ah ah ah ah)
And if you say the word,
I could stay with you.
I could be handy mending a fuse
When your lights have gone.
You can knit a sweater by the fireside
Sunday mornings go for a ride.
Doing the garden, digging the weeds,
Who could ask for more?
Will you still need me, will you still feed me,
When I'm sixty-four?
Every summer we can rent a cottage
In the Isle of Wight, if it's not too dear
We shall scrimp and save
Grandchildren on your knee
Vera, Chuck, and Dave
Send me a postcard, drop me a line,
Stating point of view.
Indicate precisely what you mean to say
Yours sincerely, Wasting Away.
Give me your answer, fill in a form
Mine for evermore
Will you still need me, will you still feed me,
When I'm sixty-four?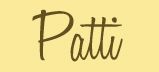 Posted by

Patti
at 12:01 AM
No comments:


Sunday, August 14, 2011
Is there anything like the sea? Let me answer that question. No. No, there isn't. A week of lazy days, excessive reading and sitting in a beach chair until sunset.
Still, coming home always feels good. My house that I love, my bed, my cookware. Life is good.
A package was waiting for me from my cousin Jerry. It was so curious. Meticulously wrapped, boxes within boxes. Inside was a vintage
Orrefors crystal vase
. It was unusual. And then I read the note...
Dear Patti,
Laura and I got married on July 2nd, 1988. We received this beautiful vase from Min on that day. For various reasons this vase has had flowers in it for 23 years. Marianne is one of those reasons. It has never been empty.
So it is with great pride and pleasure that Laura and I hand this off to you to present to Bridget and Philip in celebration of their wedding. It is now officially a family heirloom. I can guarantee another 23 years of a strong marriage just by keeping flowers in this special vase. This is as clean as we can get the vase. The character marks represent all the wonderful memories between our families, from Lowell, to Minneapolis, Washington, DC, Dayton, Raleigh, Ft. Lauderdale and now home to Las Vegas.
With much love,
Jerry and Laura.
A beautiful welcome home. And the vase looks exactly like something my sister would have chosen...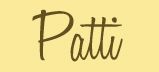 Posted by

Patti
at 2:35 PM
2 comments: